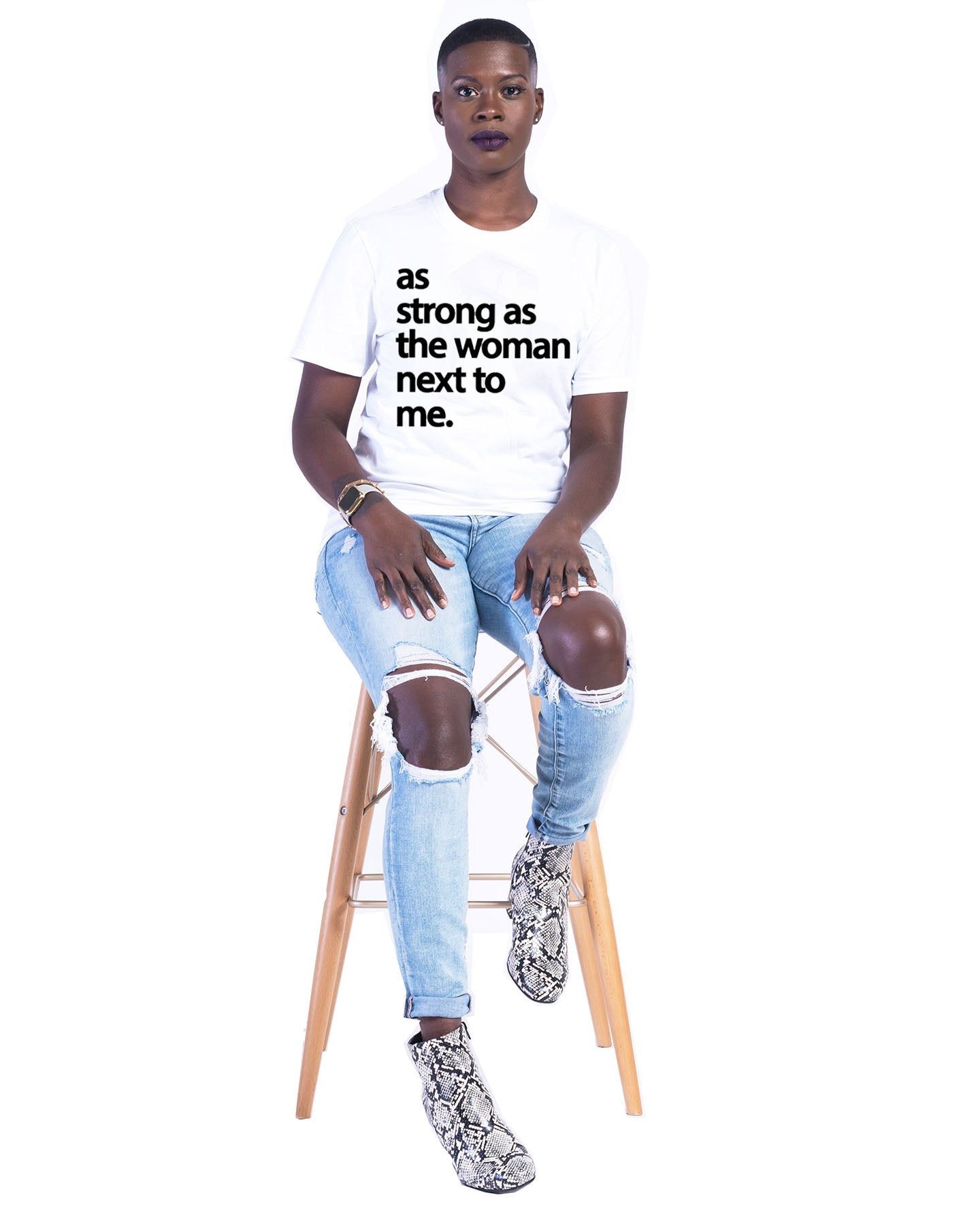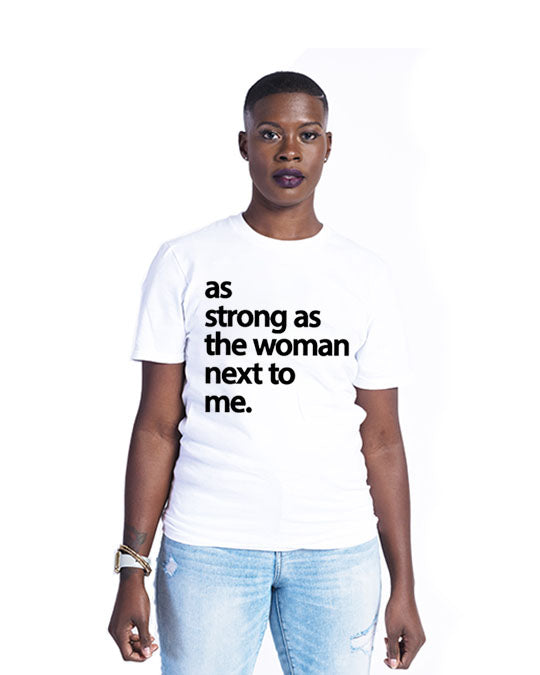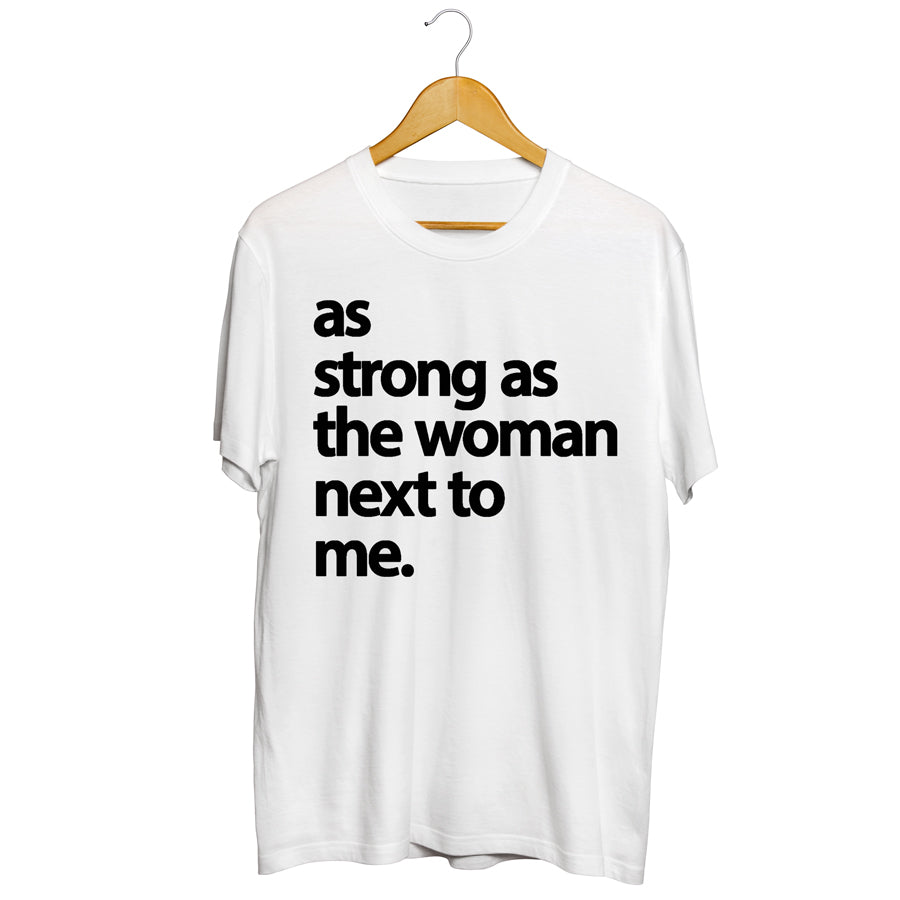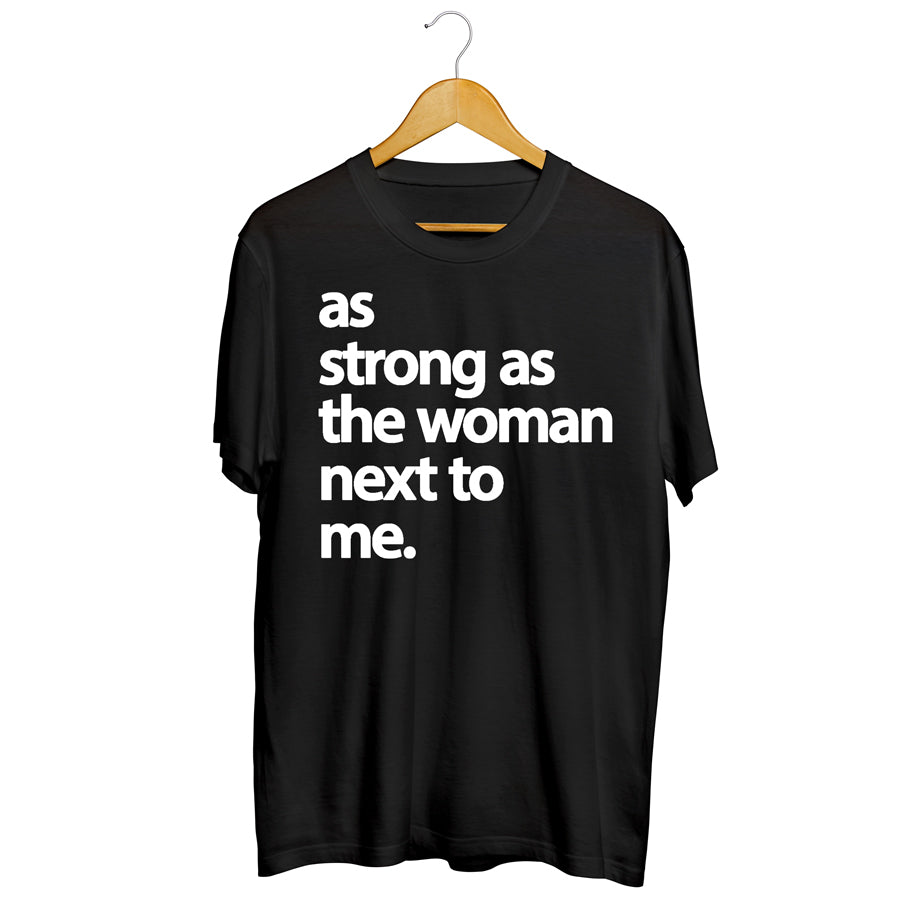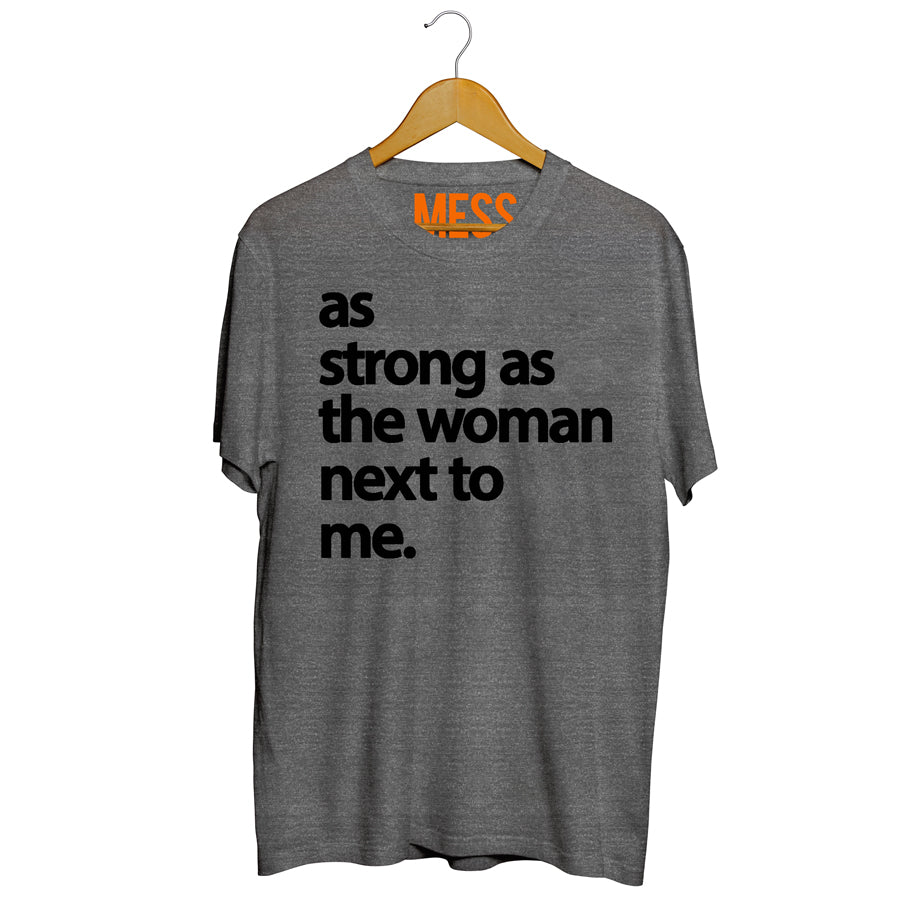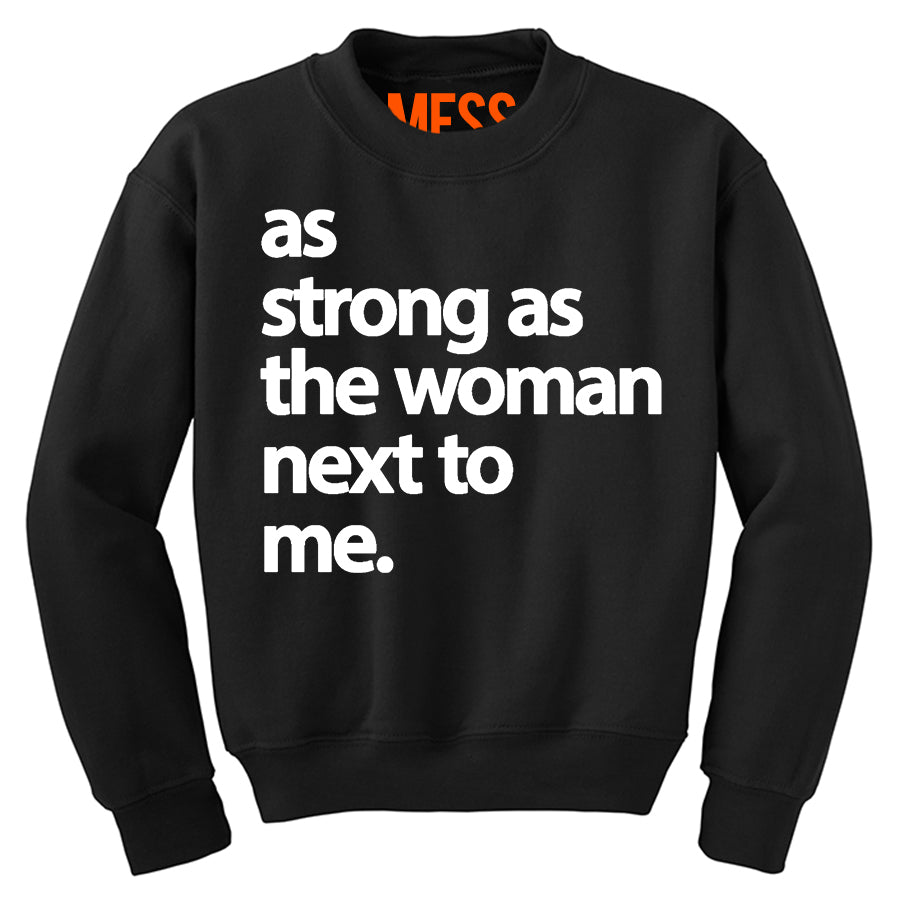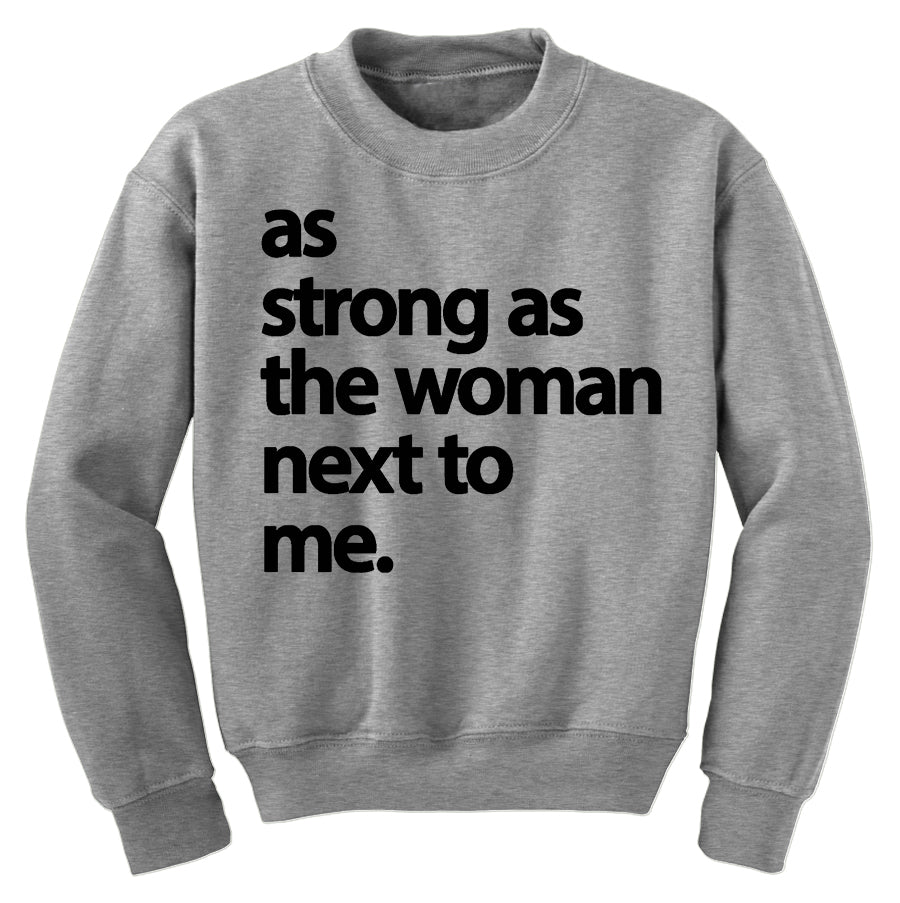 As Strong As the Woman Next To Me
MESSage: As strong as the woman next to me (Adult)
The original As Strong As the Woman Next To Me t-shirt. MESS in a Bottle is the original creator of this MESSage).
Note: Print color seen in ads may vary from what is actually printed on products (ex: white on gray vs black on gray).
Details:
Material (Black and White Shirts): 100% Cotton

Material (Gray Shirts): Poly-cotton blend 

Material (Sweatshirts): Poly-cotton blend 

Crew Neck 

Unisex Fit 

Sizes:  XS-5XL 

Part of the As Strong As The Woman Next to Me collection 
Shop the matching children's t-shirts and onesies

Machine wash cold, Tumble dry low

Designed and printed in Baltimore, MD, USA
Fit: Our shirts/sweatshirts are UNISEX unless specified. Unisex fit is equivalent to a women's fitted tee if sized appropriately. Please reference sizing chart  to select the best fit for your gender and size.

Unisex XS = Men's XS = Women's S
Unisex S = Men's S = Women's M
Unisex M = Men's M = Women's L
Unisex L = Men's L = Women's XL
Unisex XL = Men's XL = Women's 2XL
Unisex 2XL = Men's 2XL = Women's 3XL
Unisex 3XL = Men's 3XL = Women's 4XL
Unisex 4XL = Men's 4XL = Women's 5XL
Unisex 5XL = Men's 5XL = Women's 6XL
---
Free shipping on orders over $150
As Strong As the Woman Next To Me